Details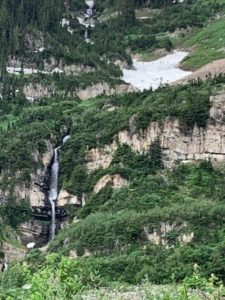 Climbers Protect Every Child met at the Timpooneke Trailhead at 4 a.m.
They came prepared by packing enough food and water, wearing good hiking shoes, and wore their clothing in layers. There was still a lot of snow left in the mountains, and they definitely encountered snow on the ground during this hike.
Hike Stats:
Trail Length (Round-trip); 14.3 miles
Elevation Gain: 4,389 feet
Difficulty: Strenuous
Extra notes:
Climb from 7,360 ft to 11,749 feet for a total of 4,389 feet elevation gain. They allowed many extra hours to complete the climb, due to anticipated trail congestion due to the Pioneer Day holiday.
Final notes:
For more information about the trail, check out these websites.
https://user.xmission.com/~wake/timp.htm and https://www.alltrails.com/trail/us/utah/mt-timpanogos-timpooneke-trail
Status Update Posted on Protect Every Child's Facebook Page By Sam Young
"Great hike up Timpanogos today. Nine in our climbing party. Eight of us made it to the first big snow field which is a little past the 3 mile point of the trail. Attempted to cross. After slipping, sliding and falling all but one turned back. That one, Tyler Slack, made it to the summit and was about to do an FB live broadcast from the very top of Timp.
BTW, no Temple-side Chat tonight. They start in earnest tomorrow at 7pm across the street from the SLC Temple."
Status Update Posted on Facebook by Tyler Slack
(24 Jul 2019) Made it to the top of Timp this afternoon to raise awareness for Protect Every Child! Conditions were a little sketchy, but I didn't do anything stupid. I was completely safe.
I ran back down the trail so I could get back to Rio Tinto Stadium to work a soccer game. That caused some minor complications because I was on my motorcycle and it was HOT! Usually par for the course and something I deal with in the summer, but due to my physical state after running down the mountain and add to that a motorcycle jacket and a hot summer day in the valley, I started feeling sick.
With just a couple of minutes left in my commute to work from the mountain, I had to pull over, throw off my helmet and hurl. I made it the rest of the way to work and drank a ton of water and ate some pizza and cooled off and I'm feeling TONS better! It was all worth it for the children!
10 more hikes with my favorite one happening tomorrow. We're riding the Snowbird team to the top of Hidden Peak and then we're going to bag Mt Baldy while we're up there. Should be a lot easier than today's hike.
Unfurling a banner on top of Mount Timpanogos! Protect Every Child!

Posted by Protect Every Child on Wednesday, July 24, 2019
HOW CAN YOU HELP?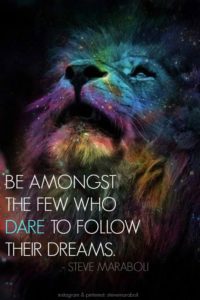 Sign the new Petition:
Climb a mountain, hilltop or driveway.  Unfurl a banner and share it.
Come to the March for the Children on October 5, 2019 in Salt Lake City.
THIS IS THE BIG ONE.
If we have 5,000 marchers, the national media will be all over it.
Institutions will be warned.  Huge awareness will be raised.
Children will be protected.  Past victims will take solace.
All data, information and media provided on this page are for informational purposes only. Protecteverychild.com makes no representations as to accuracy, completeness, currentness, suitability, or validity of any information on this page and will not be liable for any errors, omissions, or delays in this information or any losses, injuries, or damages arising from its display or use. Materials in this media gallery have been obtained from supporter submissions, all of which have also been publicly published on social media. Please contact us if you believe an image has been produced in error or without permission. All information is provided on an as-is basis.
Note: This post may contain copyrighted material the use of which has not always been specifically authorized by the copyright owner. This presentation is making such material available in an effort to advance understanding of religious and social issues. This essay presentation is a Creative Commons work – available for free in the public domain – of criticism, commentary, research and nonprofit education and thus constitutes a 'Fair Use' of any such copyrighted material as provided in the United States Copyright Act of 1976, 17 U.S.C. § 107.