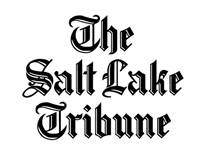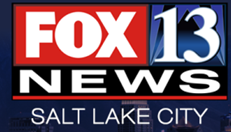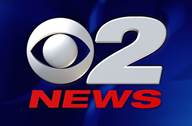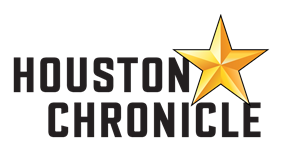 Dec 22, 2017 The Cultural Hall Podcast: Sam Young Ep. 254
Dec 21, 2017 Mormon Stories: 843-844 Analyzing LDS Church Statements About Clergy Interviews
Dec 18, 2017 Tribune Editorial: The LDS church should revise the 'bishop's interview'
Dec 17, 2017 Salt Lake Tribune: A Mormon Bishop Kirby would never interview anyone about sex.
Dec 16, 2017 The Daily Utah Chronicle: Anderson: Interviews About Sexual Conduct with LDS Children – Adding My Voice
Dec 15, 2017 Final Report of the Royal Commission into Institutional Responses to Child Sexual Abuse released to the Governor- General of Australia detailing the culmination of a five year inquiry into institutional responses to child sexual abuse and related matters. Volume 16: Religions Institutions
Dec 15, 2017 Deseret News: In our opinion: Mormon bishop interviews are not 'invitations' for abuse
Dec 15, 2017 Salt Lake Tribune: Sexual abuse survivors group of 'Spotlight' fame calls on Mormon church to change interview system
Dec 14, 2017 World Religion News
Dec 14, 2017 SNAP: LDS Church flat-out wrong about one-on-one interviews
Child Sexual Abusers In The News
Nov 2019, 2019 Trevor Fraley
NBC4i.com Ohio Victims in Ohio child porn case as young as 8 months old
Nov 19, 2019
KUTV Salt Lake Child predators in Utah: More than 100 people charged in Salt Lake County
Nov 18, 2019 Michael Roy Banks (LDS)
KSL.com Salt Lake Lehi man arrested during sting had previously raped girl, police say
Nov 16, 2019 Paul Burdick (LDS)
11/12/19 KOIN 6 Portland, Oregon Lawsuit: Driver's ed instructor molested students
9/17/2019 KOIN 6 Portland, Oregon Former Mormon leader pleads not guilty to sex abuse charges
9/05/2019 KOIN 6 Portland, Oregon Mormon leader accused of sexually abusing 15 students
Nov 14, 2019 Kyle Mark Hill (LDS)
2KUTV Salt Lake Utah teacher gets 15 years in federal prison for making child porn of a student.
Nov 13, 2019 Colorado Catholic Church Sex Abuse Probe
11/13/19 thedenverchannel.com Advocates press for change In Colorado law amid reports of child sex abuse by Catholic priests
11/04/19 thedenverchannel.com At least 11 Catholic priests named in Colorado report alive
10/24/19 thedenverchannel.com Large report of Catholic church priest abuse in Colorado inspires victim to come forward with story
10/25/19 thedenverchannel.com Report detailing decades of child sex abuse by Catholic priests in Colorado show 160+ incidents
10/07/19 thedenverchannel.com New reparations program announced for victims of Colorado Catholic Church abuse
9/24/19 thedenverchannel.com Some question if Colorado probe of Catholic Church will uncover full scope of priests' abuse
Nov 8, 2019 Joshua Matthew Struna
11/8/2019 Coloradoan Wellington man accused in child sex assault case after posting $300 bond in child porn case 
12/27/2018 Coloradoan Wellington man arrested for possession on child pornography charges after 6,000 files found on computer
Nov 7, 2019 Gerald R Mortimer (LDS)
11/7/19 eastidahonews.com Former Idaho Falls doctor admits to using own sperm to inseminate multiple patients
11/7/19 eastidahonews.com READ: Dr Mortimer admits to inseminating patients in court docs
8/24/18 eastidahonews.com Doctor who allegedly used own sperm to impregnate patient wants case dismissed
5/30/18 eastidahonews.com Fertility doctor denies using own sperm to impregnate patient
4/23/18 eastidahonews.com Idaho Falls doctor artificially impregnated patient with his own sperm, lawsuit claims
Nov 5, 2019 Name Banned From Publication (LDS)
Lethbridge News Now Explicit Language: Alleged victim in sex assault trial testifies to abuse suffered at the age of eight
Nov 1, 2019 Lamar Woodbury (LDS)
St George News Washington City man arrested, charged with aggravated sexual abuse of a child 
Oct 30, 2019 Lincoln A Gygi (LDS)
10/30/19 KSL Pleasant Grove man charged with sexually abusing another boy
8/14/19 KSL Utah County man charged with sexually abusing children he befriended
8/11/19 KSL Utah County man accused of child sex abuse during 'dares' and 'challenges'
Oct 28, 2019 Paul Petersen (LDS)
11/15/19 ABC15 Paul Petersen case leading to possible reform of adoption systems
11/13/19 ABC15 Board of Supervisors, Paul Petersen to face off over his job
11/12/19 ABC15 Valley moms coming to aid of the last of the Marshallese mothers
11/5/19 ABC15 Paul Petersen pleads not guilty in court amid adoption fraud scheme
10/29/19 ABC15 Maricopa County Assessor Paul Petersen posts bond, released from Arkansas jail
10/28/19 ABC15 Maricopa County Assessor Paul Petersen suspension approved by Board of Supervisors
10/24/19 ABC15 Paul Petersen's lawyers gearing up for busy week in court
10/23/19 ABC15 Maricopa County Governing Board moves to suspend Assessor Paul Petersen
10/22/10 ABC15 Maricopa County Board of Supervisors want Assessor Paul Petersen out
10/17/19 ABC15 What's the plan for pregnant Marshallese women in Arizona?
10/17/19 ABC16 Marshallese president applauds arrest in adoptions case
10/16/19 ABC15 EXCLUSIVE: Pregnant Marshallese women speak out about Maricopa County assessor's alleged adoption fraud scheme
10/15/19 ABC15 Valley pastors offering help to Marshallese women
10/15/19 ABC15 Paul Petersen update: Lawyer says Arizona official miscast as human smuggler
10/14/19 ABC15 Arkansas non-profit supporting and housing Marshallese women from national adoption scheme
10/14/19 ABC15 Paul Petersen faces 19 federal chargers in Arkansas in adoption scheme case
10/12/19 ABC15 Couple working with Paul Petersen's adoption agency react to arrest 
10/12/19 ABC15 Maricopa County Assessor Paul Petersen in federal custody in adoption fraud scheme
10/10/19 ABC15 Paul Petersen's arrest not surprising to some familiar with Marshall Islands' adoptions
10/10/19 ABC15 Board of Supervisors calling for Paul Petersen's resignation amid alleged adoption fraud scheme
10/10/19 ABC15 Adoption Scheme
10/9/19 ABC15 Red Flags: Why one family decided not to adopt a child from Paul Petersen's agency
10/9/19 ABC15 An adoptive father stands behind Petersen's work despite accusations 
10/9/19 ABC15 Paul Petersen faces 11 charges in Utah for multi-state adoption fraud scheme
10/8/19 ABC15 Officials: Maricopa County Assessor Paul D. Petersen indicted in adoption fraud scheme 
October 27, 2019 Weld County Colorado Catholic Abuse Scandal
10/27/19 greelytribune.com Victims want more from Colorado's Catholic church investigation – like who covered up their sex abuse
10/25/19 greelytribune.com 10 Weld County children abused by longtime Sacred Heart pastor in Roggen, Colorado AG report states
October 22, 2019 David Moss (LDS)
10/22/19 Daily Herald, Provo Judge eases sentence on former LDS bishop convicted of exploiting a prostitute
7/30/19 Daily Herald, Provo Former LDS bishop from Lehi files to withdraw guilty plea to sexually abusing undercover officer
2/26/19 Daily Herald, Provo Former LDS bishop from Lehi formally charged with sex abuse, exploiting a prostitute
October 22, 2019 Timothy James Hallows (LDS)
10/22/19 Fox13 Latter-day Saint bishop charged with 8 counts of sexual exploitation of a minor
10/21/10 2KUTV Bishop arrested for child pornography, formally charged with exploitation of minors 
10/17/10 2KUTV Investigators believe LDS bishop arrested for child porn may have abused children
10/17/19 Fox13 Latter-day Saint bishop held without bail after child pornography investigation
Oct 18, 2019 Jerry Jensen (LDS)
Idaho Statesman No prison time for Nampa man accused of abusing two children, victims call him 'monster'
Oct 16, 2019 Nikolas Bennion Bradshaw, Michael Don Gibbs
2KUTV 2 Utahns named in investigation of 'largest darknet child pornography website'
Oct 16, 2019 Hundreds Arrested
2KUTV Hundreds worldwide using 'largest darknet child pornography website' arrested 
Oct 17, 2019 India Catholic Nun Rape
10/17/19 BBC India Catholic nun 'denied justice' by Vatican
Oct 11, 2019 Matthew Hack (LDS)
Oklahoma's News 4 High priest of Norman church removed from position after sex crime charges
Sep 2, 2019 Michael Rozell
Daily Beast Potter's Field Ministry Pastor Michael Rozell Allegedly Forced Women To Detail 'Sexual Sins' Ex-Followers Say
Aug 14, 2019 CBS Survivors describe sexual abuse as New York Victims Act goes into effect
Aug 12, 2019 Lonnie Kent Nyman (LDS)
Deseret News Northern Utah funeral home director sentenced to prison
May 13, 2019 Not Enough: Mandated Internal Reporting In Catholic Church
5/13/2019 Will the new rule regarding sexual abuse in the Catholic Church help? 
5/9/2019 Pope mandates all Catholic churches put a system in place for reporting sexual abuse
May 10, 2019 Jethro Raphael Butcher
KIRO7 Western Washington: Sex-offender-turned-youth-pastor raped girl for years

Feb 6, 2019 Catholic Priests Sexually Abusing Nuns
BBC Pope Admits Clerical Abuse of Nuns
Oct 11, 2018 YouTube Malice Found by Jury in Montana Watchtower Society Sex Abuse Case