Darrell Young Posted On Social Media
I hiked 10 miles to the top of Devil's Rest
and unfurled this banner to raise awareness to protect every child from abuse.
I hiked 10 miles to the top of Devil's Rest and unfurled this banner to raise awareness to protect every child from abuse.

Posted by Darrell Young on Wednesday, August 7, 2019
THE DEVIL'S REST
All you get is a moment's rest from what haunts you deep inside
Is that good enough tonight, is that good enough tonight
– "A Moment's Rest", sung by Devil Makes Three
Author's Personal Note: I stumbled over an interview with Dr Bessel van der Kolk in the wee hours of a hypervigilant morning. I still get those sleepless nights sometimes. I was completely blown away by what he had to say about how trauma lodges in the body. For decades, I have been trying to explain why my memories of trauma are DIFFERENT. Are NOT DEAD. How can you "FORGIVE" something that has not, will not, REFUSES to fade away or transform into gilt-edged memory?
Here's one of my favorite quotes from the interview:
People have terrible experiences and — we all do. And we are a very resilient species. So if we are around people who love us, trust us, take care of us, nurture us when we are down, most people do pretty well with even very horrendous events. But particularly traumas that occur at the hands of people who are supposed to take care of you, if you're not allowed to feel what you feel, know what you know, your mind cannot integrate what goes on, and you can get stuck on the situation. 
May the survivors of childhood abuse like me discover and do the work they need to do to escape the devil's rest; finding real and lasting peace instead. May we, of Protect Every Child, do all that we can so that fewer and fewer individuals ever have to know the never-ending torture of the devil's "rest".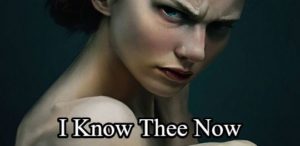 After listening to van der Kolk's interview, I believe Sam Young was truly heaven-inspired to ask people to get out there and use their bodies – their hands, feet and voices – to make banners, climb mountains, take pictures, and fight – yes, even march – for awareness and change. Thank you, God. Thank you, Sam. Thank you, Darrell. ~ admin Katie Moore
"Victims are members of society whose problems represent
the memory of suffering, rage, and pain in a world that longs to forget…
[When] people are helping each other; they're moving their bodies.
Again, there's this physical involvement kind of as antidote to the helplessness of the situation…
The big issue for traumatized people is that they don't own themselves anymore…
And so what we have learned is that what makes you resilient to trauma is to own yourself fully.
Some of the most spiritual people I know are exactly traumatized people, because they have seen the dark side.
And in some ways, I don't think you can appreciate the glory of life unless you also know the dark side of life.
And I think the traumatized people certainly know about the dark side of life,
but they also, because of that, see the other side better."

– Bessel van der Kolk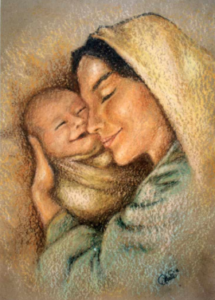 HOW CAN YOU HELP?
Sign the new Petition:
Climb a mountain, hilltop or driveway.  Unfurl a banner and share it.
Come to the March for the Children on October 5, 2019 in Salt Lake City.
THIS IS THE BIG ONE.
If we have 5,000 marchers, the national media will be all over it.
Institutions will be warned.  Huge awareness will be raised.
Children will be protected.  Past victims will take solace.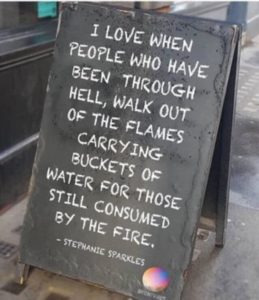 All data, information and media provided on this page are for informational purposes only. Protecteverychild.com makes no representations as to accuracy, completeness, currentness, suitability, or validity of any information on this page and will not be liable for any errors, omissions, or delays in this information or any losses, injuries, or damages arising from its display or use. All information is provided on an as-is basis. Photos and identifying information are used with permission.
Note: This post may contain copyrighted material the use of which has not always been specifically authorized by the copyright owner. This presentation is making such material available in an effort to advance understanding of religious and social issues. This essay presentation is a Creative Commons work – available for free in the public domain – of criticism, commentary, research and nonprofit education and thus constitutes a 'Fair Use' of any such copyrighted material as provided in the United States Copyright Act of 1976, 17 U.S.C. § 107.