Kip was the very first person to climb and unfurl a banner to Protect Every Child. 
These pictures were taken at Kings Peak in Oregon.  We have permission to use his first name.  Here's his comment:
We had an ultra rare January sunny warm day in Oregon! My hike was great!
Love, Kip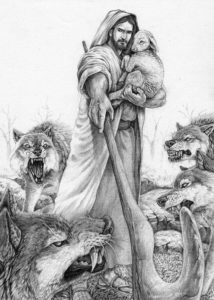 Take heed that ye despise not one of these little ones; for I say unto you, That in heaven their angels do always behold the face of my Father which is in heaven… it is not the will of your Father which is in heaven, that one of these little ones should perish.  Matthew 18:10, 14
Whosoever shall offend one of these little ones that believe in me, it is better for him that a millstone were hanged about his neck, and he were cast into the sea.  Mark 9:42
Is not this the fast that I have chosen? to loose the bands of wickedness, to undo the heavy burdens, and to let the oppressed go free, and that ye break every yoke? Isaiah 58:6
Defend the poor and fatherless: do justice to the afflicted and needy. Deliver the poor and needy: rid them out of the hand of the wicked. Psalm 82:3-4
Wash you, make you clean; put away the evil of your doings from before mine eyes; cease to do evil; Learn to do well: seek judgement, relieve the oppressed…  Isaiah 1:16-17
He hath shewed thee, O man, what is good; and what doth the LORD require of thee, but to do justly, and to love mercy, and to walk humbly with thy God?   Micah 6:8

HOW CAN YOU HELP?
Sign the new Petition:
Climb a mountain, hilltop or driveway.  Unfurl a banner and share it.
Come to the March for the Children on October 5, 2019 in Salt Lake City.
THIS IS THE BIG ONE.
If we have 5,000 marchers, the national media will be all over it.
Institutions will be warned.  Huge awareness will be raised.
Children will be protected.  Past victims will take solace.
All data, information and media provided on this page are for informational purposes only. Protecteverychild.com makes no representations as to accuracy, completeness, currentness, suitability, or validity of any information on this page and will not be liable for any errors, omissions, or delays in this information or any losses, injuries, or damages arising from its display or use. All information is provided on an as-is basis. Photos and identifying information are used with permission.
Note: This post may contain copyrighted material the use of which has not always been specifically authorized by the copyright owner. This presentation is making such material available in an effort to advance understanding of religious and social issues. This essay presentation is a Creative Commons work – available for free in the public domain – of criticism, commentary, research and nonprofit education and thus constitutes a 'Fair Use' of any such copyrighted material as provided in the United States Copyright Act of 1976, 17 U.S.C. § 107.