DETAILS
Participants were all scheduled to meet at the Pioneer Trail at 7:00 a.m. They met Sam along the trail on the way up.
Hikers were advised:
"Come prepared by packing enough food and water, wearing good hiking shoes, and bring layers. There is still a lot of snow left in the mountains this year. We'll definitely be encountering snow on the ground for this hike. Hopefully we'll make it to the top, but as for Sam Young and crew, we'll be playing it safe and turning around if the conditions are too dangerous. We hope to be able to unfurl a banner at the top of the peak, but all we need to do is try our best.
IMPORTANT: We're posting the details of Sam's hikes so that you have the opportunity to hike with him, if you're able. That does not mean that Sam or others can be expected to tend to your blisters or your thirst, etc. It is your responsibility to know your limits. It is your responsibility to come prepared and take care of yourself and others in your party. Bring your sunscreen. Bring your water (general rule for adults is 1/2 liter of water for every 1 hour of hiking, and DRINK the water! It's not good enough to just bring it. Bring good footwear that has been broken in. If you can't make it on this hike due to the difficulty, join us for some easier hikes over the next 10 days after this hike."
HIKE STATS
Trail Length (Round-trip); 14.9 miles
Elevation Gain: 3,618 feet
Difficulty: Strenuous
For more information about the trail, check out these websites.
https://www.alltrails.com/trail/us/utah/ben-lomond-peak-via-north-skyline-trail
Join us for 7 other opportunities to hike a peak or a waterfall."
Protect Every Child STORIES FROM BEN LOMOND
Jenny Pepper Beckstead's Facebook Status Update
"It took some bravery to drive my kids down to Utah and hike 15 miles up to the top of Ben Lomond Peak and back. It takes bravery to speak up about systemic problems that you know are hurting vulnerable people. It's especially hard to see fault in your own social institution and speak up about it. But the only way for awareness to grow is for people who see the problem to speak up about it. That's why I support #protecteverychild and the work Sam Young is doing to bring awareness to a systemic problem that is hurting children and following them into adulthood as trauma. It was a beautiful hike and an awesome time to spend with my kids. I'm glad I was brave enough to go on the hike. I am trying to be more aware of suffering that is caused by institutional failures and I'm also trying to be brave enough to speak about it when I do become aware of it." 
Tyler Slack's Facebook Comment
"It was an honor to be up there with you! I'll send you the video I took of the exJW that agreed to lend her support to the Protect Every Child cause. No organization is perfect and everyone can help implement needed changes within their own circles of influence in their respective organizations. Thanks for giving the abused a voice and helping them heal!"
Heidi Glanville Alsup's Facebook Status Update
15.2 miles out & back today with Sam Young & Co. 🌿🌼 Raising awareness for 🌸🍃 Protect Every Child 🍃🌸 Hiked with some wonderful people today in the rain, fog, drizzle, and sunshine 🌝 & the wildflowers were gorgeous!
Khaden Pettingill's Facebook Status Update
protecteverychild.com
Sign the PETITION.
Climb a mountain, unfurl a banner, raise awareness.
During His Hike, Sam Young Posted Status Updates On Social Media
 4:04 am
To the intrepid who plan to climb Ben Lomond today.
The meet up time is 7am at the trailhead. Tyler Slack will meet you there. Based on my pokey pace and sore soles, I'm heading up the trail 2 hours early at 5am.
Don't worry. You'll catch up. I'm hoping that the additional 2 hours will allow me to sit down more often and rest my feet. They are already hurting.
My feet will heal in a matter of days. The tragedy is that the healing of abused children can take decades. Climb a mountain, save a child.
Cheers.
5:36 am
On the Ben Lomond trail. A view of the valley before sunrise. Not a soul around. Oh so peacefully quiet. May we bring that same peace to the survivors of abuse.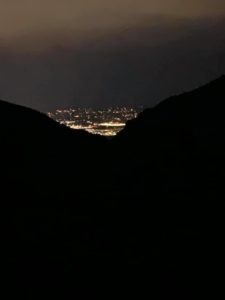 5:55 am
Almost 6am. Sun about to rise in the east. Soon the lights of the valley will fade into the daylight.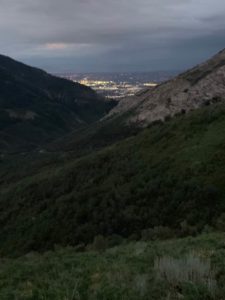 6:32 am
The rising sun is still over the horizon. The dawn of a new day is breaking. May this also be the dawn of a new day for our children's safety.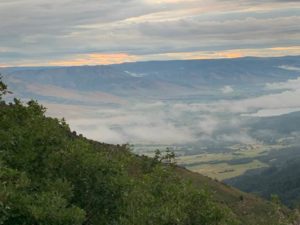 7:04 am
7am. My fellow climbers are now assembling at the trailhead a few miles behind me. A few miles ahead I'll be trailing them. Looks like the path is going to level off for a bit. Yay!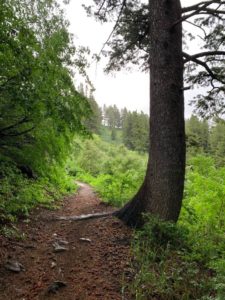 7:57 am
7am. My fellow climbers are now assembling at the trailhead a few miles behind me. A few miles ahead I'll be trailing them. Looks like the path is going to level off for a bit. Yay!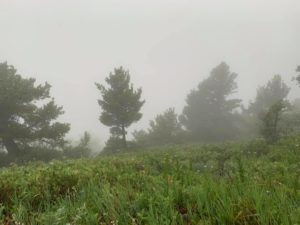 9:56 am
Just passed the first snowfield. Nearing the top. There is one more glacier covered section to go. Hikers coming down said just work around it.
I've been told it's going to be near impossible to get 5,000 to the march on October 5. We'll fine. Well just have to work around glacier of resistance.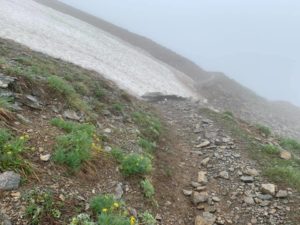 10:58 am
There's the trail. Work around begins now.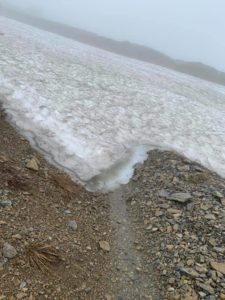 9:59 pm
Mt Ben Lomond…vanquished by Protect Every Child advocates.
It took me 52,000 steps round trip. My feet are feeling it. But, it was well worth the pain. Loved spending over 12 hours on the mountain in the presence of such wonderful people. For 60 minutes we sat at the summit snacking, chatting and picture taking. Khaden even brought a camp stove and cooked a hot lunch! Oh that wonderful camaraderie of doing something noble and hard and together. Bonds of friendship were forged today.
Thank you Tyler, Sarah, Jenny, Elise, Zadik, Dan, Heidi, Khaden and Liz for climbing a mountain to save a child.
HOW CAN YOU HELP?
Sign the new Petition:
Climb a mountain, hilltop or driveway.  Unfurl a banner and share it.
Come to the March for the Children on October 5, 2019 in Salt Lake City.
THIS IS THE BIG ONE.
If we have 5,000 marchers, the national media will be all over it.
Institutions will be warned.  Huge awareness will be raised.
Children will be protected.  Past victims will take solace.
All data, information and media provided on this page are for informational purposes only. Protecteverychild.com makes no representations as to accuracy, completeness, currentness, suitability, or validity of any information on this page and will not be liable for any errors, omissions, or delays in this information or any losses, injuries, or damages arising from its display or use. All information is provided on an as-is basis. Photos and identifying information are used with permission.
Note: This post may contain copyrighted material the use of which has not always been specifically authorized by the copyright owner. This presentation is making such material available in an effort to advance understanding of religious and social issues. This essay presentation is a Creative Commons work – available for free in the public domain – of criticism, commentary, research and nonprofit education and thus constitutes a 'Fair Use' of any such copyrighted material as provided in the United States Copyright Act of 1976, 17 U.S.C. § 107.